<![if !vml]>

<![endif]>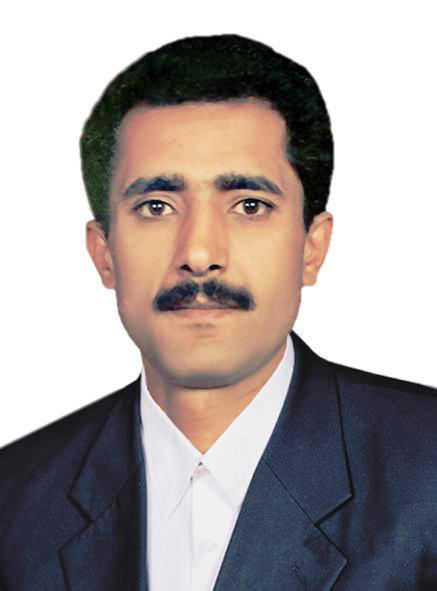 <![if !vml]>
<![endif]>There are huge amounts of smuggled and faked drugs flooding markets and posing serious health threats. Although smuggling is found in many countries, a lot of Yemeni patients were victims of smuggled and faked drugs which were not appropriate for human use.



Ex-smuggler confession

"Smuggling is very easy in this country," an ex-smuggler from Hajah said. "Anyone can do it at anytime and through any outlets. I worked four years as a smuggler. I brought many medicines and made them available in the market. We went even to India for that purpose." He continued, "I believe ethical commitment necessitates we should provide drugs, whatever the cost. I cannot bear hearing that a patient died due to lack of medicine."

Describing his method, the ex-smuggler added, "We inquire about a certain drug that has a high price and which is highly demanded. We contact our agents to buy this drug at an appropriate price." He explained that they then agree on the price at which the drug will be sold and advertise the drug before it goes on sale.

As to the profit rate, the ex-smuggler said, "An agent in Yemen sells it for $20. We buy it for $5 and sell it at $10." He assured he met no problems during his years working as a drug smuggler in Yemen



Authorities' failure

Dr. Ahmed Noman, head of Al-Manar Medical Establishment said, "Medicine in Yemen differs from all commodities, but unfortunately, agents and manufacturers deal in them as monopolized supplies with no regard for career ethics. All they care about is profit. As a doctor, I sometimes go to a pharmacy and buy a drug. I find a queer drawing on the packet and a name that is neither Arabic nor English, which has no connection with medicine. If I do not understand such things, what do you expect of ordinary citizens?"

Noman believes the problem is that authorities fail to combat this phenomenon. "The Ministry of Health, World Health and the Supreme Authority for Drugs should shoulder the blame for this. The authority should demand full mandate to carry out studies and evaluate the real need of developing countries. It is well known that developing countries follow the policy of 'prevention is better than cure.'" He added that the authority should prepare reports on whether agents and factories suffice the market's need. "If market need is met with appropriate quality and price, the smuggler and the forger will be defeated in a natural manner." He added that there is no supervision of the smuggler, the forger or the local drug manufacturer.

Dr. Abdullah Abdulkhaliq, general manager of the Authority for Medicines, said the authority's role is to control drug marketing and it does this within the limited authority they have. He said it is present at all the country's ports 24 hours a day, seven days a week, checking all drugs entering the country. Any medicine entering without the authority's coordination and consent is considered inconsistent with requirements and hence a smuggled drug.



Customs' responsibility

Abdulkhaliq added that combating smuggling is Customs' duty because it has authorization. He said their work is consultative and when smuggled drugs are caught, they often are destroyed in the presence of authorities and a report written.

Pharmacist Ibrahim Mohamed Al-Haj said supervision is not enough. He thinks the Minister of Interior and security forces should be involved in strict surveillance of air, land and sea ports. "The Ministry of Supply should oblige agents to abide by the prices. The Health General is responsible for supplying lifesaving drugs and obliging agents to provide drug supplies." He added that he often receives offers of smuggled drugs, noting that fake and smuggled drugs are offered in a suspicious manner.



National economy

Dr. Ahmed Abdulwahab Al-Shihari, general manager of Shifaco Drug Company, said, "Drug forgery is an international problem. It is not easy for ordinary people to distinguish fake drugs. The responsibility includes the doctor, the pharmacist and the merchant. From a specialized point of view, we need special standards because medicines now are not consistent with standards." As for the motives of this phenomenon Abdulkhaliq attributed it to absence of drug supervision.

Abdulkhaliq added that local drug manufacturing has covered a wide area so far, as there are 70 kinds of drugs now being manufactured and exported. "We found that export is better than conflicts with smugglers here."

Al-Shihari said the drug law still is pending in Parliament. "Parliament should use the experiences of neighboring countries," he added.



The smuggler and the faker are killers

Al-Shihari said application of the law by the judiciary is good, but there is some inattention that costs the plaintiff and the claimant a lot.

Al-Shihari added that they want to activate the outcome of the debate organized by Yemeni drug producers, Sana'a University and the Supreme Authority to combat smuggling. The Prime Minister said in that debate that the smuggler and the faker are killers deserving death sentences.

Some seek to excuse smugglers because of the lack and monopoly of the drug, but there is no excuse for fakers.

Abdulkhaliq said one reason for forging a drug is its good reputation. He added that faking began with the most consumable and rare drug types, then included others. He explained that if they discover a faked drug, they issue a warning and distribute it to all markets. He said the authority is exerting efforts to control the medicine market and encourage local production, so Yemeni markets will be free of poisons, smuggling and faking.



Do not blame the patient

Why do faked and smuggled medicines have good marketability? Noman said he had a former patient who used a certain type of medicine that had no side effects. He said the medicine disappeared from pharmacies, so the patient bought local medicine. The result was that he suffered stomach scratches.

Other reasons for marketability are price differences. For instance, medicines sold by an agent cost 4,000 YR, while smuggled ones cost only 1,500 YR. One cannot blame the patient if he chooses the smuggled drug.

An unnamed pharmacist said faking is far more serious than smuggling. "Faking can only be discovered through its side effects on the patient. A patient using a faked drug may suffer materially and in his health. He may be compelled to visit another doctor and try other drugs because the faked drug was ineffective."

When asked about smuggled medicines, the pharmacist said, "There is smuggling and there are smuggled drugs. This happens because an agent monopolizes the drug to raise the price. This motivates smugglers to provide the alternative."

The pharmacist noted that he receives offers to buy smuggled drugs. When asked about the role of supervision, he said, "There is supervision but it is used as a means for unlawful profit."

There is no medical legislation

Noman believes there is lack of supervision. He said supervision is the responsibility of the Ministry of Health and the authority. "The authority should expose any imported drug to examination," adding that the phenomenon indicates there is a defect in the supervision system.

Where are smuggled drugs marketed and how do they enter?

An ex-smuggler answered that he used to market his smuggled medicine in 20 of the most famous governorates' markets. As for entrance, he said there are more than 80 land and sea inlets through which smuggled drugs infiltrate.

"My father paid dearly for my last fake drug"

The ex-smuggler said the last fake drug he smuggled was Indian insulin. He distributed it in the markets and to his father, who bought it as a diabetes patient. The result was that his leg wound aggravated because of the fake drug and doctors were compelled to amputate it. He wishes such a situation would happen to every smuggler so they will give up smuggling. "Smuggling is like giving your relatives direct doses of poison," he lamented.